Emblem Harley Davidson (Peace Officer)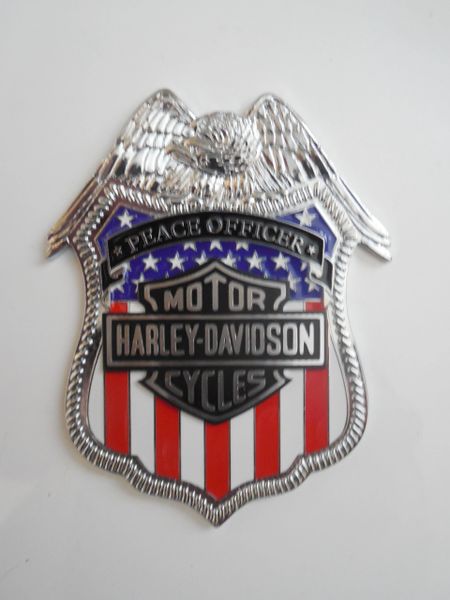 Emblem Harley Davidson (Peace Officer)
Peace Officer Emblem
You and your ride deserve more than a sticker showing that you are proud to say your a Peace Officer.
Emblem is chrome plated, thick cast metal. Epoxy coloring. Emblem is 3-Dimensional. Included with design is a Harley DavidsonTM trademark bar & shield part #99352-82z.
Mount it anywhere (tour pack, saddle bags, side panel, rear fender, fairing) by use of high quality automotive double stick tape.
Size: 2 3/4 in x 4 1/2 in.