Emblem Harley Davidson (Firefighter Special Edition)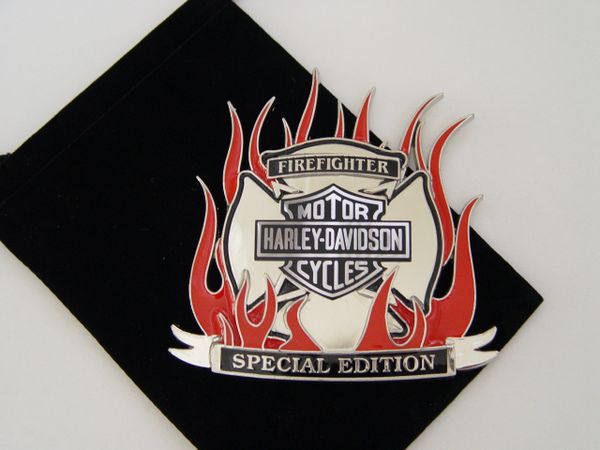 Emblem Harley Davidson (Firefighter Special Edition)
Firefighter Special Edition Emblem
You and you ride deserve more than a sticker showing that you are proud to say your a firefighter.
Emblem is chrome plated, thick cast metal. Epoxy coloring. Emblem is 3-Dimensional. Included with design is a Harley DavidsonTM trademark bar & shield part #99352-82z.
Can mounts on lower console bolt on the Road KingTM or you can mount it on the UltraTM (tour pack, saddle bags, side panel, rear fender, fairing) by use of high quality automotive double stick tape.
Size: 3 3/4 in x 3 3/4 in.