Backrest Bracket (Custom Firefighter)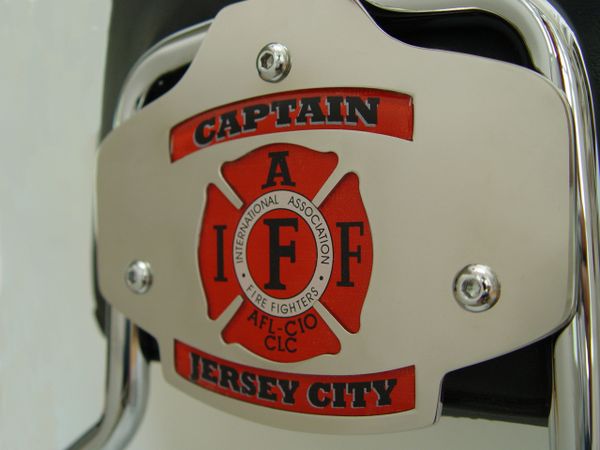 Backrest Bracket (Custom Firefighter)
CUSTOM FIREFIGHTER BACKREST BRACKET
Replace that plain looking stock passenger backrest bracket with this custom stainless steel show piece. Let everyone know what department, club, or group your with. This bracket is only available from Fireman Joes. This Stainless Steel Bracket has your information in bedded in the cutout section and is finished with clear dome.  This is not a sticker on a metal bracket.  You chose what you want and the colors.
Fits Road King™, Road Glide™ And Electra Glide™Standard models equipped with a Detachable Passenger Backrest.
PLEASE ALLOW A MINIMUM OF 5 DAYS MANUFACTURING.